#007: Spotlight on Zimbabwean coffee
How the Southern African nation is rebooting its coffee production
Hello, readers. How are you?
Your favourite coffee newsletter is back after a short break. I had some time off of everything, including my day job, so don't feel hard done by.
It is with great pleasure I can finally share with you some information about coffee in Zimbabwe. I've been promising this for what seems like YEARS, but it has in fact only been a month or so.
This week's newsletter is a part of one of my ongoing series spotlighting coffee in different countries. The first in the series focused on Ethiopia.
---
A brief look at coffee in Zimbabwe
Firstly, two stats:
Coffee production levels in Zimbabwe, 1980: 15,000 metric tons

Coffee production levels in Zimbabwe, 2017: 500 metric tons
This isn't the place to find any analysis of the events in Zimbabwe between 1980 and 2017 that led to a drastic downturn in coffee production, and agricultural output in general. There are an array of factors from the colonial, to the political, to the economic, to the climatic that can explain this drop-off. The main point is that the drop happened and as a result, Zimbabwe is not thought of as a major coffee-producing nation in 2020.
Where coffee is grown in the country, the resulting Arabica crop and the eventual brew are highly regarded. It shares the characteristics of other East and Southern African coffees in that it is medium-bodied with citrus notes, but the most common feedback seems to be its wine-like acidity.
Zimbabwean coffee contrasts with Ethiopia most notably in that there is a very low domestic demand for coffee.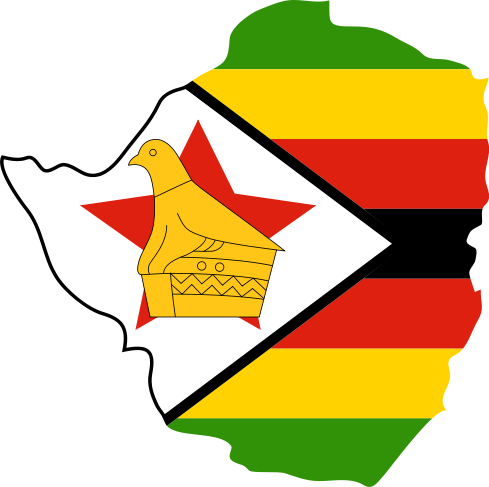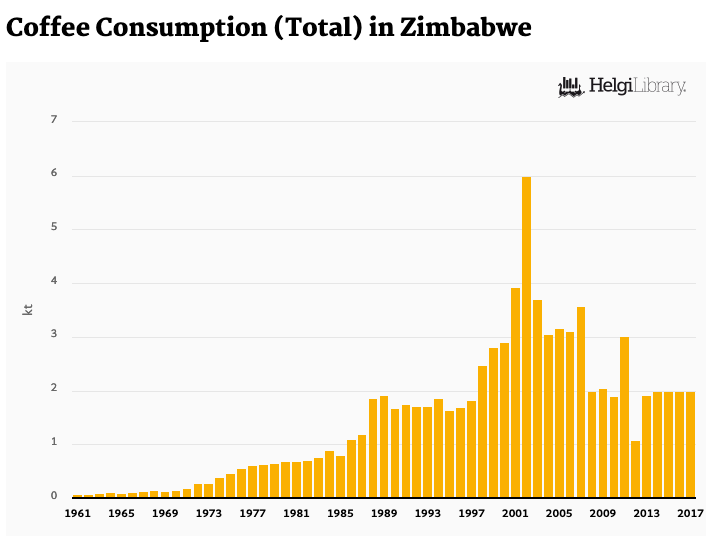 Consumption within Zimbabwe peaked at 6 kilotonnes in 2002 but has since levelled off at around 2 kilotonnes. By contrast, Ethiopia consumed around 217 kilotonnes in 2017. While the internal market for coffee in Zimbabwe isn't strong, neighbouring South Africa consumed around 63 kilotonnes in 2017 and could be a ready importer should production increase significantly.
---
How Zimbabwe's coffee industry is being rebooted
In order to find out more about a growing resurgence in Zimbabwe's coffee production, I spoke to Claudia Afonso at Nespresso about their Reviving Origins programme run in collaboration with the NGO TechnoServe.
I asked Claudia to give me a rundown of how their programme is enabling Zimbabwean coffee farmers to scale up production and access the global market. I also wanted to know how their operations had been affected by the pandemic.
Luckily for you, I didn't just ask for Claudia's answers, I also wrote them up for you to read. Click on that link below!
---
The Fourth Quarter
In this final section of the newsletter, I share one non-coffee related link that you might enjoy too.
I've relatively recently got a lot better and getting up earlier but I'm yet to master the art of falling asleep quickly. I'm going to try the 4-7-8 technique this week and see what happens.
---
That's all for this week - thanks for reading. As ever, please do give the newsletter a share with anyone who you feel might enjoy it or like to contribute. I'm especially interested to hear any of your Good streets for coffee suggestions. Let me know!